Born on March 29th, 1946 in New York, NYC teacher turned comedian Dennis Wolfberg brought to life the character of Gooshie in Quantum Leap. From the pilot episode "Genesis" to the series finale "Mirror Image," Wolfberg became one of the most well-loved characters from the series.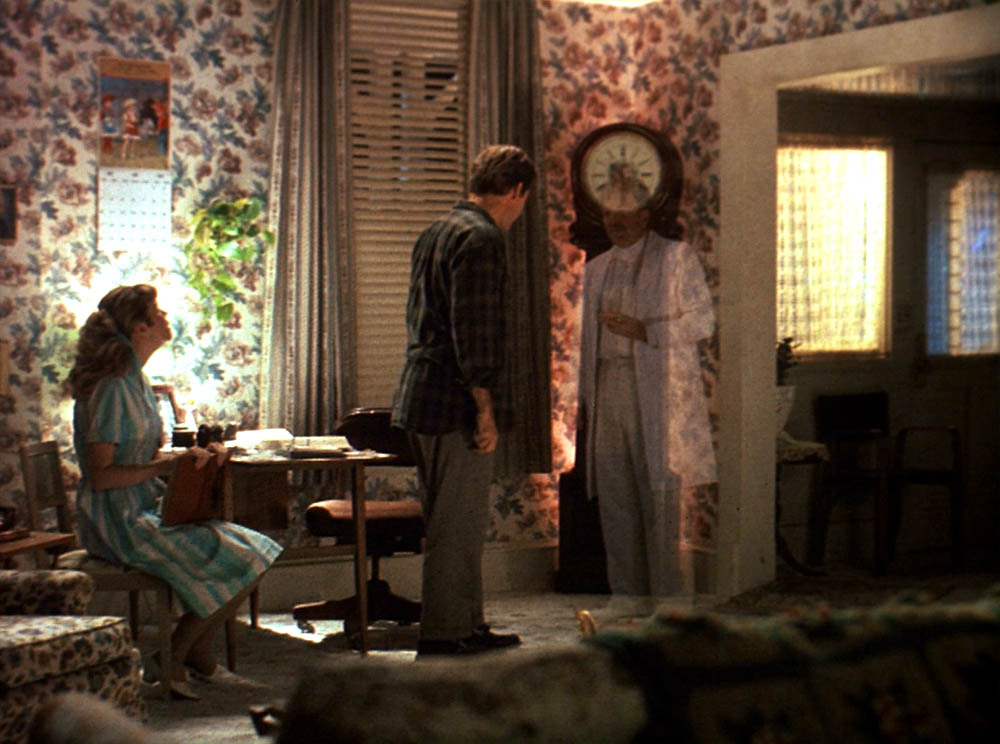 Dennis' acting and writing credits include 5 episodes of Quantum Leap, 1 movie, appearances with both Johnny Carson and David Letterman, as well as 2 short television spots during the late 1980's. Below is a filmography of Dennis Wolfberg.
·Best of the Improv Voulme 4 (2002) Source
·Comic Strip Live! Source
·The Clairvoyant - Comedian (1982)
... aka The Killing Hour (1985) (USA: video title)
... aka The Killing Kind (1985) (USA: video title) Source
·Late Night With David Letterman - Guest - 860428 (1986) Source
·Quantum Leap - Gooshie - Genesis - (1989) Source
·Quantum Leap - Gooshie - Mirror Image (1993) Source
·Quantum Leap - Gooshie - Killin' Time (1992) Source
·Quantum Leap - Gooshie - Lee Harvey Oswald (1992) Source
·Quantum Leap - Gooshie - The Leap Back (1991) Source
·The Tonight Show Starring Johnny Carson - Guest - Show #4488 (1992) Source
·Teacher Teacher (1990) (TV)
Directed by: Frank Chindamo
Writing credits: Frank Chindamo, Dennis Wolfberg
Genre: Comedy / Short
Tagline: Yous 2 kin lern good thinks in skool.
Plot Outline: Dennis Wolfberg relives some of his finest moments as a teacher, and proves that in a tough classroom, a good sense of humor is the most essential weapon.
Runtime: USA: 4 min Source
·Frank Chindamo's Shorts
A collection of Frank Chindamo's comic short subjects, which explore modern mishaps related to such subjects as phone sex, radio psychology, jelly donuts, styling mousse, angry cats, blind dates, bondage, and Gilbert Gottfried with x-ray vision.
Starring: Bill Rutkowski, Phoebe Legere, Gilbert Gottfried, Richard Belzer, Davis Rules, Tommy Koenig, Ken Dashow, Angela Scott, Maxine Lapiduss, Dennis Wolfberg, Margaret Whitton, Larry Amoros, Joe Franklin, Bob Nelson, Sue Kolinsky, and Howard Feller
Director: Frank Chindamo Source
Where did Wolfberg get his look? Well, his famous bug-eyed facial contortions were his own, but he was know to visit Riquette Hofstein, who does private beauty consultations at her Beverly Hills clinic, Riquette International. Her star-studded clientele includes celebrities such as Ally Sheedy, Joan Van Ark, David Hasselhoff, Elizabeth McGovern, Morgan Fairchild, and comedian Dennis Wolfberg, as well as studio executives, doctors and attorneys. Source
Sound and video clips!
Teaching Kids
Rascals Comedy Club routine
Short video from Rascals Comedy Club
During his stand-up comic days, Dennis became well-known for many of his original quotes and bits. From the Improv to "The Tonight Show," Wolfberg loved to entertain the crowds. We have a hilarious six-minute sound clip of one of Wolfberg's comedy routines titled "Teaching Kids," plus a 27-minute routine from Rascal's Comedy Club! These clips are 'Al's Place-rated' PG-13 and is not for young children's ears. If you have any information that would be useful on this page, please send it in!
The following exerpts are quotes by Dennis from many of the venues he played during this fantastic career.
"She was 102. She didn't have wrinkles, she had pleats ... There's one advantage to being 102. There's no peer pressure." Source
"We delivered our child via natural childbirth, the procedure invented by a man named Lamaze--the Marquis de Lamaze, a disciple of Dr. Josef Mengele, who concluded that women could counteract the incredible pain of childbirth through breathing. I think we can all agree that breathing is a reasonable substitute for anesthesia. That's like asking a man to tolerate a vasectomy by hyperventilating. Lamaze expects the husband--me--to be there, so that I can witness this festivity. I did not want to be there. This was remarkably painful for my wife. There was nothing my presence could really do to relieve her pain. In other words, I didn't see why my evening should be ruined too." Source
"I had to go to analysis. They told me I had an unresolved Oedipus complex, which, according to them, meant I want to sleep with my mother. Which is preposterous. My father doesn't even want to sleep with my mother." Source
"If we had a girl, my wife wanted to call her "Sue" -- a lovely name, but which for Jews is generally a verb." Source
"I didn't practice abstinence, I *perfected* it!" Source
"What they put women through today when they're having a baby! They don't want to medicate them, as compared to previous generations. When my mom had me, she had so much medication, she didn't wake up till I was 7." Source
Your post reminded me of a joke by Dennis Wolfberg - he was talking about what doctors mean when they say "You might experience some discomfort." His response was "Saying that I might experience discomfort is some what akin to telling someone in the path of a tidal wave they might experience moisture." Source
Dennis Wolfberg (who used to refer to Gooshie as "the Gooshmeister") was once promised that if there was any more Quantum Leap after "Mirror Image," he would be allowed to contribute his own dialogue for the role in future appearances. Unfortunately, that cannot happen now, because Dennis died on October 3, 1994 in Culver City, California after a two-year battle with melanoma cancer. He is sorely missed. Source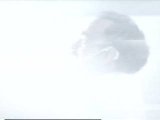 Obituary for Dennis Wolfberg
Dennis Wolfberg, the stand-up comedian who played the "little guy with bad breath" Gooshie, died of cancer on Monday, October 3, 1994. The following is his obituary as it appeared in Daily Variety.
Daily Variety

October 4, 1994
by Thomas Walsh

Dennis Wolfberg, 48, whose facial contortions and slice-of-life standup style brought him wide recognition on the national comedy ciruit, died of cancer Monday at his home in Culver City.

Wolfberg became a fixture on "The Tonight Show" and starred in an HBO special in early 1992. He also had a recurring role as a strange scientist on NBC's "Quantum Leap," and in April 1993 "Entertainment Tonight" aired "A Day in the Life of Dennis Wolfberg," focusing on his relentless touring schedule.

He appeared at clubs in Washington, Denver, Chicago, Boston, Florida and New York, and a representative said he was twice named America's top male comic in votes by clubgoers and owners nationwide. In 1990 he won an American Comedy Award as best male standup.

Born in Long Island, N.Y., Wolfberg taught sixth-grade students for 12 years in the South Bronx before leaving for a full-time comedy career in 1979. Though he battled cancer for at least two years, he continued to work through the end of August. At the time of his death, he was negotiating a deal for his own TV show.

Wolfberg is survived by his wife, Jeannie, who's also a comic, and three sons.

In lieu of flowers, family suggests donations to Dennis Wolfberg's Melanoma Gene Therapy Fund, c/o UCLA Johnson Cancer Center Foundation, 9-667 Louis Factor Building, 10833 Le Conte, Los Angeles CA 90024-1781; or the Wolfberg Children's Educational Trust, 15456 Ventura Blvd., Suite 300, Sherman Oaks CA 91403.

A service will be held at 11 a.m. Wednesday at Hillside Memorial Cememtary. Source
If you have any additional pictures or information related to Dennis Wolfberg or his career, please send it to us. We would love to add it to this page in memory of one of our favorite characters and actors.
*The above information was in part found on many internet sites. Credit is given next to each exerpt borrowed from another website.