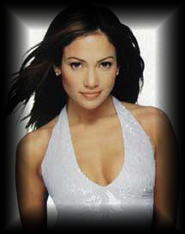 Played by:
Jennifer Lopez
Job:
Chief Physician of P. Q. L.
First Appearance:
VS Episode 1026, ?Leap to the Rescue, Part I? Maiden Name: Gonzales
Current Status:
Pregnant with first child
*
Aurora joined Dom when he replaced St. John at P. Q. L.. When Beth retired, she pegged Aurora to be the new Chief Physician of the Project (as of VS Episode 1109, ?War Bride?).